Renew your home or business with our Pressure Washing Service!
After window cleaning, pressure washing is the service we get the most requests for – and for good reason! In our Minnesota climate, it does not take very long for your home's exterior to accumulate mildew and grime or for your decking, stucco, or patio bricks to become dull or discolored or colvered with algae. It's unsightly, and if left unchecked, can develop into expensive home-improvement projects later on. Your home is a huge investment, protect and maintain it with professional pressure washing.
We run hot- and cold-water, adjustable-pressure machines to perfectly meet your needs!
Don't put it off another summer. Give us a call for our pressure washing service. You'll be amazed at we can bring that lost luster back to your home's exterior, and, along with window-cleaning there's no better way, dollar for dollar, to enhance the beauty of your home.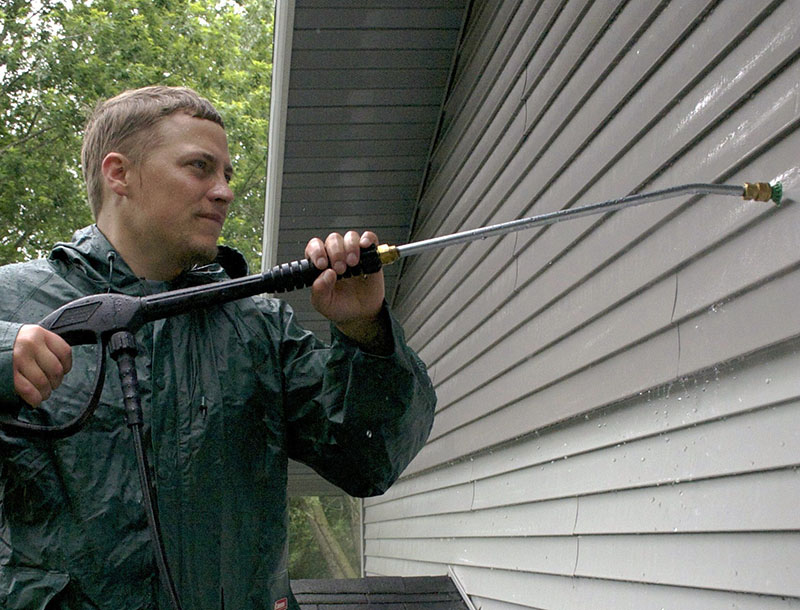 wood siding, brick siding, vinyl and aliminum siding, stucco, and hardy plank
driveways, walkways, and sidewalks
retaining walls
decks and patios
boat hulls
gutters
roofs
wood fences
While we tend to think of homes first, pressure washing is obviously an excellent way to spruce of the appearances of your business, too. You put a lot of effort into attracting customers to your shop, so don't turn them off with a building that is dull, dirty, or looking neglected.
Our hot-water washer will cleanse your walkway of oil stains, chewing gum, and deap-seated grime like magic!
And afterwards, don't forget to finish it all off with our window cleaning service to make your property look extra nice!